3 Easy Hummus Recipes Ready in 10 Minutes
Wow family, friends, and dinner guests with my easy hummus recipes, ideal for serving as sides and dips and bringing color, creaminess, and rich, earthy flavors to the dinner table.
Hummus Recipes
I'll happily admit that I have a hummus addiction! This Middle-Eastern wonder has been my go-to so many times, from needing a quick, yummy dip for bread to being 'the' food everyone is devouring at a dinner party.
One day, however, I started thinking to myself 'what else could you put in hummus', beyond the beloved traditional combination of mashed chickpeas, tahini, and lemon?
So I got a little creative, and in this round-up, I've selected three of my favorite hummus recipes that dazzle with their colors and completely seduce you with their flavors.
I'm planning to add more because coming up with hummus recipes is so much fun. But for now, I really hope you enjoy learning about these three recipes and get inspired to make them at home.
Oh, and one thing is for sure: after you've made your own hummus, you'll never want to go back to store-bought again!
I have a special place in my heart for this recipe, because it came about when buying hummus in the supermarket.
There's absolutely nothing wrong with getting store-bought hummus, and many supermarket brands are creamy and flavorful, but hummus is often so expensive for the amount you get.
My easy hummus recipe is inspired by traditional hummus, combining mashed chickpeas and tahini with the likes of lemon, paprika, and cashew.
It's so zesty, earthy, and creamy, and you'll be amazed at how much you can make in one go. However, you'll serve it at a gathering or party with some pita bread, and it'll probably be gone within the hour!
Go to Recipe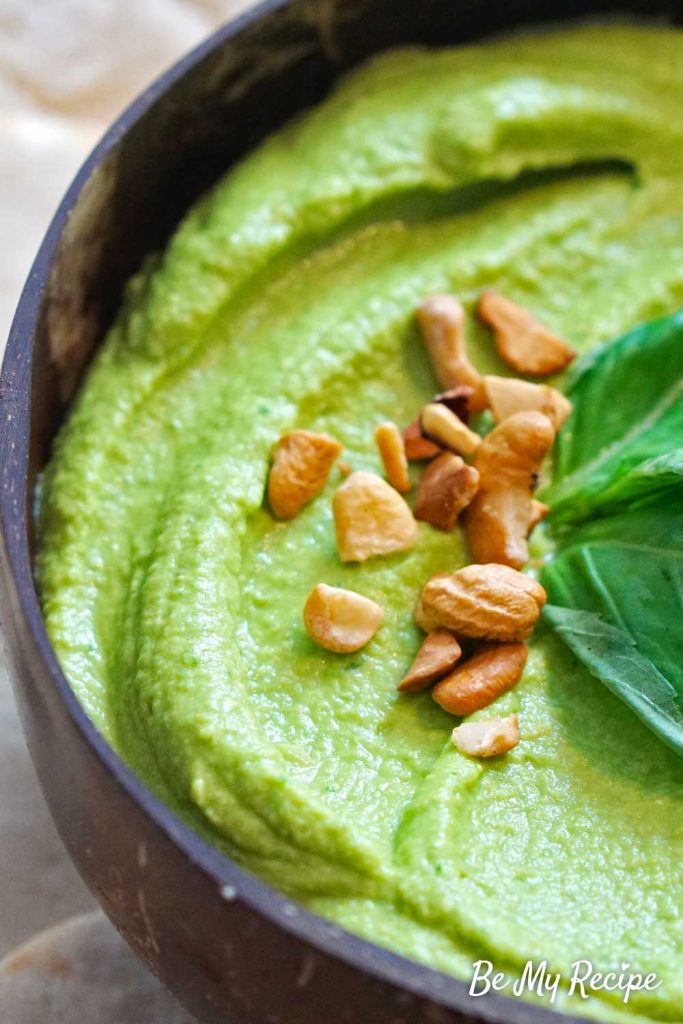 Honestly, I could probably call this She-Hulk hummus (or She-Hulkus – okay, I'll stop now) because look at that glorious green color!
The use of basil brings freshness and peppery notes to the dish and makes for a really aromatic hummus, which is balanced with the mild sweetness of the spinach.
These flavors add another level of depth to the already rich, earthy, and zesty hummus, delivering a dip that doesn't just look great but tastes delicious too.
Go to Recipe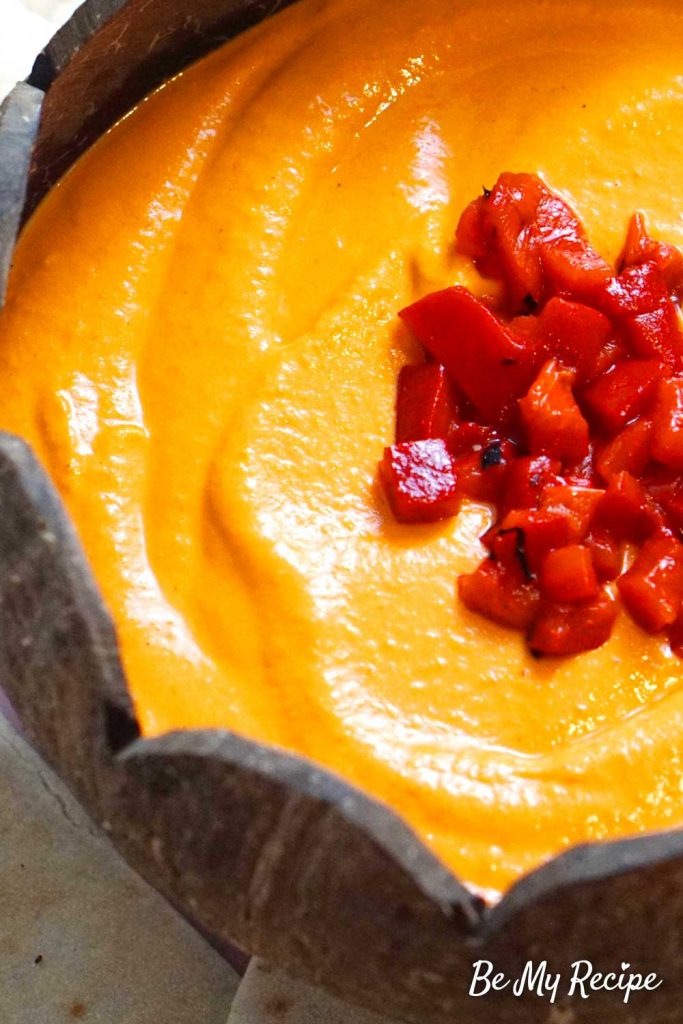 Red pepper hummus is arguably the second most popular choice in western supermarkets behind traditional hummus, so I wanted to see what else I could do with this popular combination.
The key here is the roasting of the peppers, which adds smokiness and caramelized sweetness to the earthy, creamy hummus.
I've added in cumin, paprika, and chili to give this hummus a little heat and kick, so it makes for a great pairing with the lighter easy hummus or the herby green hummus.
That glossy, orange-red color alone is enough to get your guests salivating, let alone dipping in a fresh, hot piece of pita bread and going in for that first mouthful.
Go to Recipe
---
Roasted Red Pepper Hummus
This roasted red pepper hummus takes only 10 minutes to prepare but it will be so delicious and it will liven up your dinner party with its bright color!
Ingredients
1 can (400g or 14oz) of chickpeas, drained
1-2 roasted peppers (jarred peppers or roasted ahead of time in a large batch)
1/4 cup (60 ml) tahini
2 cloves garlic
1/2 medium-large lemon worth of squeezed fresh lemon juice
1 tbsp extra virgin olive oil
1 teaspoon salt
1 teaspoon cumin
1 teaspoon paprika
3 tbsp (45 ml) water
1/4-1/2 chili pepper, optional
Instructions
In a food processor or a blender, add all the ingredients except for the olive oil.
Pulse or blend until a smooth mix has formed.
Drizzle in the olive oil while the hummus is blending or pulsing.
Give it a taste and if it's too thick, add more water (1 tablespoon at a time) and add any additional salt & pepper.
Garnish the hummus with chopped roasted red pepper or with a drizzle of olive oil and spices like paprika or cumin. Serve with your favorite sides.
You Might Also Like to Try
Save and Pin for Later
Keep my creative hummus recipes on hand, ready to make for an upcoming celebration or dinner party, by saving this recipe to one of your boards.