Burger Recipes You Need to Try: From Halloumi to Juicy Lucy
My burger recipes can be the stars of a dinner party no one will forget in a hurry! Everyone has their favorite type of burger, and these recipes will give you options for all tastes. From juicy red meat to breaded halloumi, there's lots to inspire you.
Burger Recipes
Never mess with a classic, as they say! Beef burgers are a timeless choice, and with my recipe, you can go a little more gourmet.
I've stuffed a juicy ground mince beef patty with a tangy cheese and sundried tomato filling. This delivers a glorious sharp and salty flavor, which bursts from the juicy patty.
Top it with a lemon-garlic mayo dressing, sweet tomato, and peppery arugula. Then, serve it in a toasted brioche bun with crispy fries and a milkshake for a beef burger that oozes indulgence.
Go to Recipe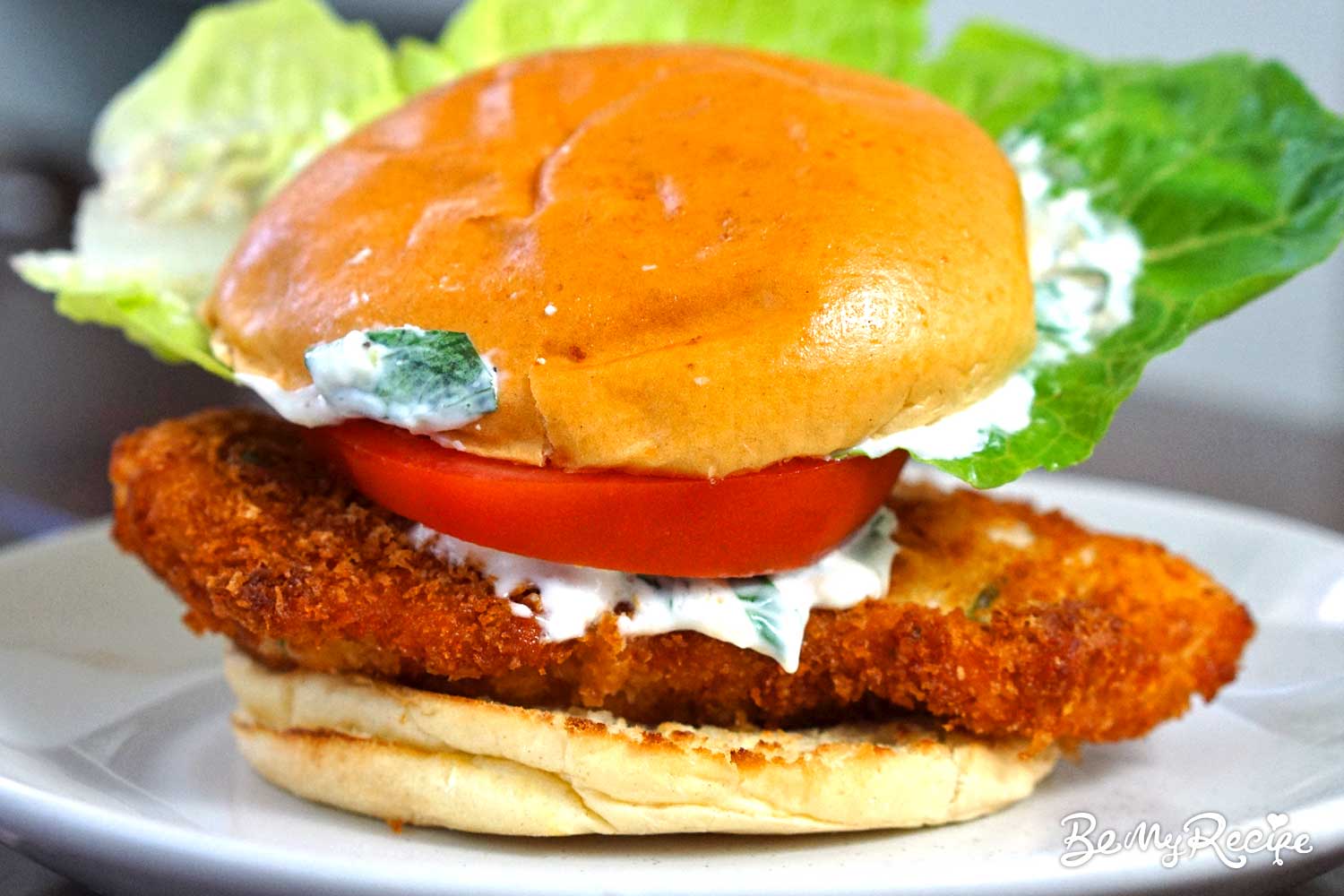 For the chicken lovers, I've got a burger that's as tender as it is crispy. It sandwiches a pan-fried, Panko-breadcrumb-coated piece of chicken breast between a sweet and soft toasted brioche pan.
The chicken is then topped with a tangy, zesty parmesan-lemon-basil sauce. You can serve it with classic fries, sweet potato fries, or these rosemary potato wedges for an upgraded chicken favorite at home.
Go to Recipe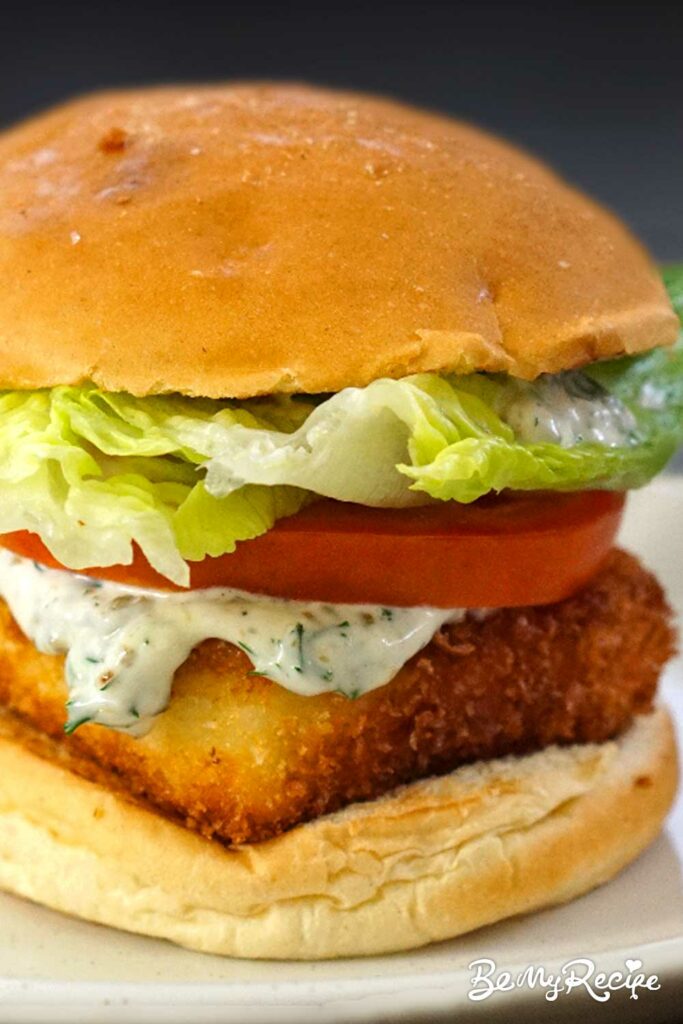 For a vegetarian option, add my halloumi burger to the menu. I fry a squeaky slab of halloumi in a golden breadcrumb coating and dress it in a fresh and briny herb-caper sauce.
Nestled in a toasted bun with lettuce and tomato, serve it with potato wedges or a green salad. If you have a vegetarian friend or someone who doesn't eat meat, they don't have to miss out.
Go to Recipe
White fish may not be the most flavorsome. However, my crispy fish burger goes to show that, with the right combination, you can add some real flavor to any meat or seafood.
You can use any white fish fillets for this burger. I generally use basa and cook it in a lovely and crispy panko breadcrumb coating. The dressing is earthy, tangy, and creamy, made from mayo, mustard, capers, dill, and spring onion.
In a toasted bun with lettuce and tomato, this is a super fun way to make white fish for the whole family.
Go to Recipe
I'm not sure about you, but in my household, lamb is for special occasions. So, if you really need to pull out the stops, my juicy lamb burger can be that stardust dish to mark the importance of the occasion.
The patty is rich and juicy, and the creamy feta and yogurt dressing adds plenty of tang. In a toasted brioche bun with sliced cucumber, tomato, and red onion, this is a really indulgent burger. Add some class with truffle fries or rosemary salt potato wedges. You can bring out the champagne for this one!
Go to Recipe
In a burger patty is a super delicious way to enjoy tender, flaky salmon. My salmon burger mixes chopped salmon with breadcrumbs, egg, lemon, herbs, and seasonings for a patty that is zesty, rich, and buttery soft.
Served with a creamy herb and mayo dressing in a toasted bun, try it with crispy fries, roasted vegetables, or a green salad.
Go to Recipe
If you want to serve something a little bit naughty, this Wisconsin classic (which I made for Nomad Paradise) is exactly what it sounds like.
A butter burger is a classic American-style beef burger but with the addition of lots of melted butter. You cook the onions in it and let it melt on top of the beef patty.
What you get is a beef burger that is rich, juicy, and just so indulgent. Serve it up with crispy French fries, that you can use to mop up all the butter!
Go to Recipe
8. Minnesota Juicy Lucy Burger
This burger has had plenty of time in the spotlight, being featured on many TV shows. While two Minneapolis bars continue to claim to be the founders, we can all agree this is a very tasty burger.
A Juicy Lucy stuffs the beef patty with melted cheese. When you bite in, the gooey cheese oozes out, mixing with the juicy beef. Serve it in a sesame seed bun with crispy fries for a true U.S. dining experience. You can also customize it with different cheeses, BBQ sauce, bacon, and jalapeno peppers for heat.
---
There is just something extra special about biting into a delicious burger. That feeling is like no other in food!
I really hope you fall in love with some of these recipes. I've tried to bring in more meats, fillings, and options beyond beef, to give everyone you invite to your event an option.
Let me know in the comments which was your favorite. I would also love to know what sides you served them with.
You Might Also Like to Try
Save these burger recipes to one of your boards. That way, when you next want to make burgers, you can get plenty of ideas from my roundup.